Window Treatments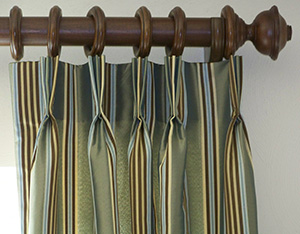 Draperies
Draperies are classic traditional style window treatments that can offer beauty to a room. The long flowing fabric that frames the window. Draperies can make a small window larger and give personality to any room. Draw draperies can control the light and temperature in a room.
Curtain Styles: Flat panel-Rod Pocket-Tab top-Grommets-French pleat-Scallop and more.
Sketches/Style Selection:
See our Draperies
More Drapery inspirations from Kirsch
---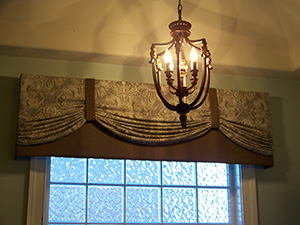 Valances
Valances are traditional or casual style treatment that is used at the top of the window. As a horizontal header, valances can be used with draperies, blinds and roman shades. Valances can enhance charm to a room.
Sketches/Style Selection:
---

Cornices
A cornice is a structure made of wood and covered with fabric that hangs above your window frame. Not to be confused with valances. This adds charm to your window and room. We specialize in fabricating unique cornice designs to fit the look for that room and have over 100 styles available for you to choose from.
Sketches and Style Selection:
---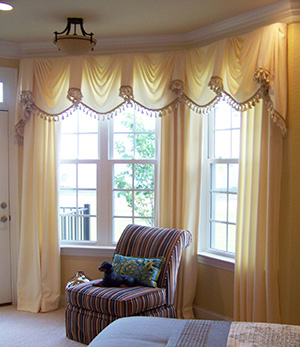 Swags and Jabots/Cascades
Swags and Jabots (Cascades) are flowing soft beautiful folds of fabric. They can be mounted on a board or hung on a rod. This lovely treatment is a focus point in a room. Trims give extraordinary gorgeous look!
Sketches and Style Selection:
---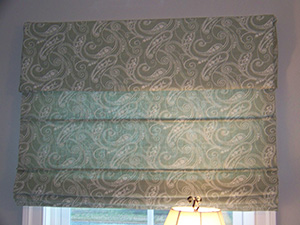 Roman Shades
Roman shades are fabric shades that bring a casual look to any room, streamlining the frame of your windows in a sleek and simple way.
Sketches and Style Selection:
---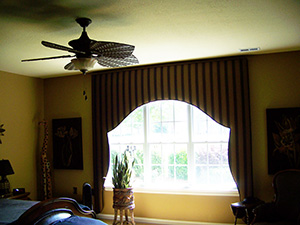 Lambrequins
A short piece of decorative drapery hung over the top of a door or window or draped from a shelf or mantelpiece.
Sketches and Style Selection: