May 1, 2014
Adding a Top Treatment
The possibilities of top treatments are endless. Top treatments can display creativity and style in any room.
Alone, top treatments are great for locations in your home in which a full curtain may not be applicable due to limited floor space, pet activity, or natural lighting concerns. Additionally, top treatments may soften your current draperies or window treatment without taking up further space from a room.
These treatments create a charming new focal point within a space and can pull together the color scheme or theme of a room quite nicely.
A simple vacuuming or dusting may suffice as the necessary cleaning for most treatments.
Top treatments come in many styles such as:
---
Valances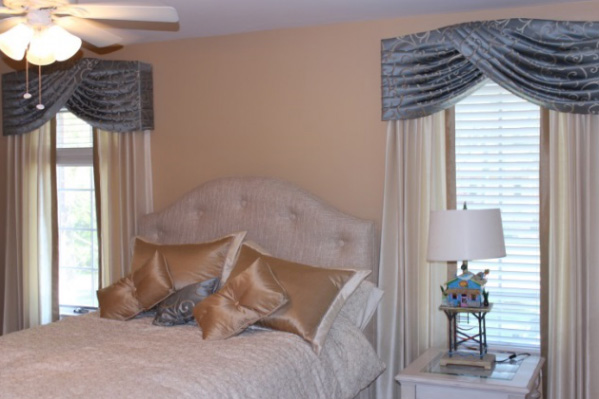 Turban valance and side panels. Custom upholstered headboard, pillow shams, and pillows
---
Cornices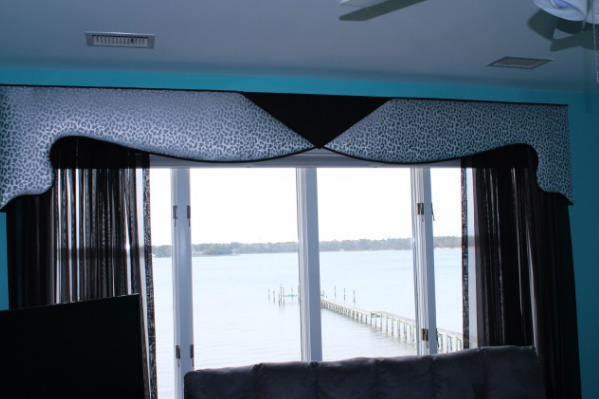 Cornice with sheer draw drapes
---
Swags and Jabots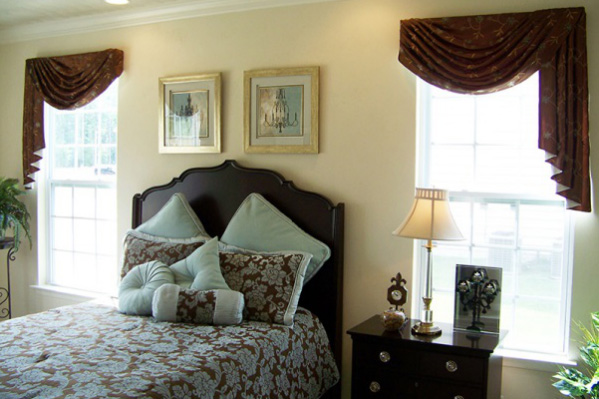 Left/Right swags and jabots
---
Lambrequins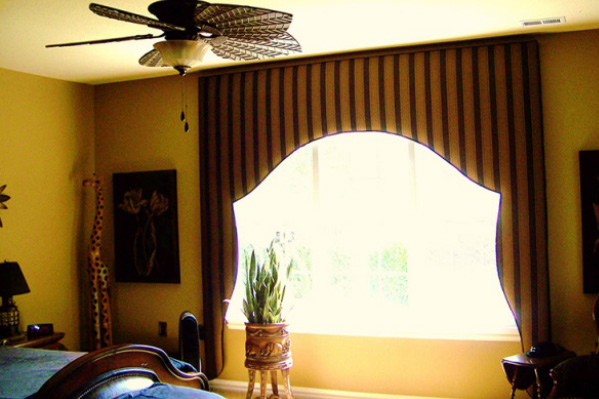 You can view more examples of top treatments on our Gallery and Window Treatments pages. We also recently added a wide selection of fabrics and trim at clearance prices on our Etsy store - www.etsy.com/shop/srdesignhome.